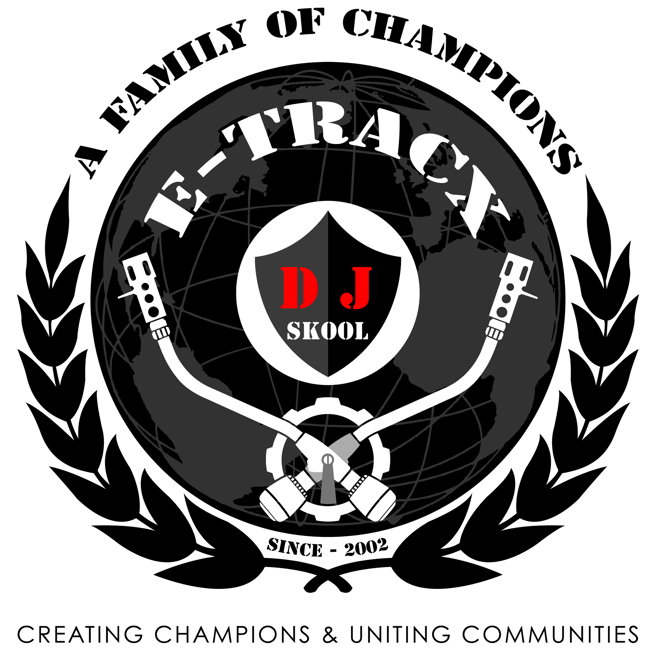 PURPOSE | MISSION | BELIEF
The "soul" purpose of E-TracX is to change people's lives for the better; and we have chosen music as our medium.

For the past 2 decades, our mission has been to create champions & unite communities.

CREATING CHAMPIONS:
We regard our students as champions, not only because they have won awards, competitions, and excelled in the industry, but mainly because they support and inspire others.

UNITING COMMUNITIES:
As many have mentioned, "E-TracX is family". We believe that if we come together in a positive way, and if we support and inspire each other to be the best that we can be, we can change the world for the better.
Since its inception in 2002, E-TracX has grown to become one of the most recognised names in the DJ and Hip Hop Communities.

In 2003, E-TracX set up its DJ academy that is now one of the most established and trusted DJ schools in Singapore and Asia. E-TracX DJ Skool conducts one-off DJ Workshops and full-length DJ Courses both in-house and at our clients' premises.

Over the years, we have trained countless students from all over the world, of various ages, and backgrounds. Having completed our DJ classes, many have gone on to become professional DJs, won awards and competitions, as well as set up their own DJ school and music-related businesses, both in Singapore and overseas.

In addition to conducting DJ lessons, we provide services, such as the rental of DJ equipment and sound systems.

Our aim is to be a platform for those who share a passion for music, and a common place for people to share, not only their passion, but their knowledge, guidance, and support. Due to this, numerous students, DJs and Hip Hop artistes have, over the years, come to regard E-TracX as their home away from home.

The foundation of our success was built from working with dedicated, experienced and talented instructors, which include Edwin, Koflow, Perk Pietrek, Shin, Anrev, Orfeüs, Aaron Sim, Felix Hoo, Shellsuit, Rough, Derrick Motif, Andrew Tang, Raphael, Case Woo, and Daryl Epimaco.

Our success would also have not been possible, without the help and support from family & friends, throughout the years.
We are a family, a tribe, a community, a group of individuals from diverse backgrounds, and with very different tastes and opinions.

We are individuals who refuse to settle for ordinary, and we dare to question the status quo.

We are individuals who create our own lives, and we don't let anyone tell us what we can or cannot do.

We are individuals who believe in supporting and inspiring others, and our purpose is to change the world for the better.